Airbrush Nail Art Ideas for a Fabulous Manicure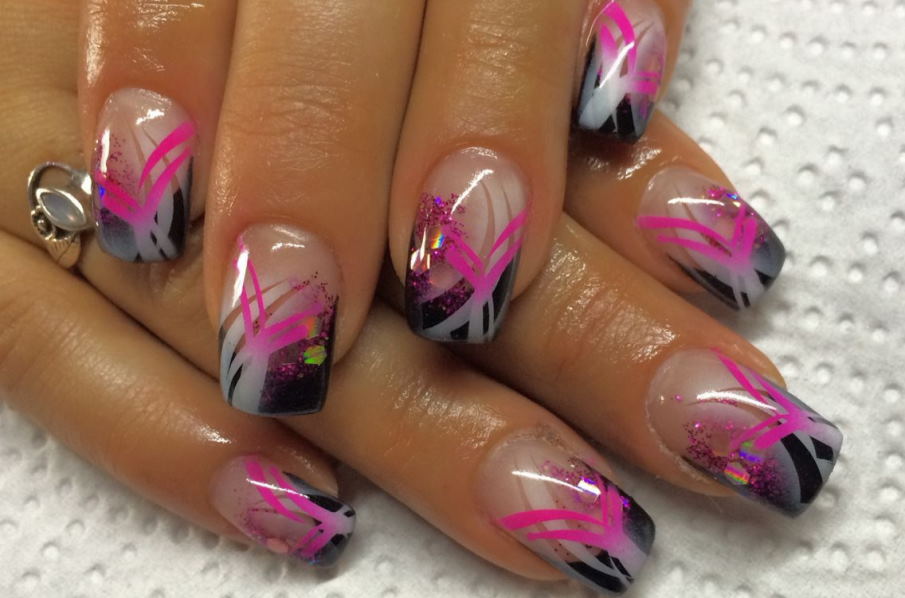 Nails are often seen as an extension of personality, and airbrush nail art can be a fun way to show off your unique style. Whether you want a simple design for a professional look or something more flashy for a special occasion, there are plenty of ideas to choose from. So keep reading for some inspiration!
Airbrush nail art: how to create gorgeous designs on your fingernails
Whether you're a nail art enthusiast or simply looking to add a little something extra to your manicure, airbrush nail art is a great option. With so many design possibilities, creating a look that's unique and perfectly suited to your personal style is easy. Not to mention, airbrush designs are much easier to achieve than they look!
If you're new to airbrushing, start with simple designs and work up to more complex ones. For example, try polka dots or stripes before moving on to more intricate patterns. Once you get the hang of it, the sky's the limit!
Not sure where to start? We've rounded up 9 fabulous airbrush nail art ideas to inspire your next manicure. Trust us, you're going to love these looks.
Polka Dots
Polka dots are a classic design that can be dressed up or down, depending on your colors. Try different shades of pink and red for a fun and festive look. Or, go for a more sophisticated vibe with black and white polka dots.
Stripes
Stripes are another timeless pattern that looks great with airbrush nail art. You can keep things simple with a single stripe down the center of each nail or get creative with multiple stripes in different colors and directions.
Flowers
Flowers are always a popular choice for airbrush nail art. You can go with a single bloom on each nail or create a more elaborate design with a bouquet of flowers. Bright and cheerful colors like pink and yellow look especially pretty with this type of design.
Hearts
Looking for something romantic? Hearts are the way to go! You can keep things sweet and simple with small hearts scattered across your nails or go big with large hearts as the focal point of your design.
Stars
Whether you're hoping to channel your inner child or want a fun and festive design, stars are always a good option. You can use one color for a more subtle look or mix and match different colors to create a more boldly-hued design.
Sunrises/Sunsets
Looking for something a little more unique? Try an airbrush design that features a beautiful sunrise or sunset. This design looks especially stunning in gradient shades of orange, yellow, and red.
Ombre
Ombre is a popular trend in hair and fashion, so it's no surprise that it's also made its way to nails! To create an ombre effect with your airbrush nail art, use two or three colors that graduate from light to dark. This type of design looks best when the colors are in the same family, such as different shades of pink or blue.
Glitter
Who doesn't love a little glitter? Mix in a little glitter with your paint to add sparkle to your airbrush nail art. You can use one color of glitter for a more subtle look or go all out with multiple colors for a truly dazzling design.
Geometric Patterns
Geometric patterns are having a moment, so it's no surprise they're being used in airbrush nail art designs. From chevron stripes to abstract shapes, there are endless possibilities for creating geometric patterns with your airbrush.